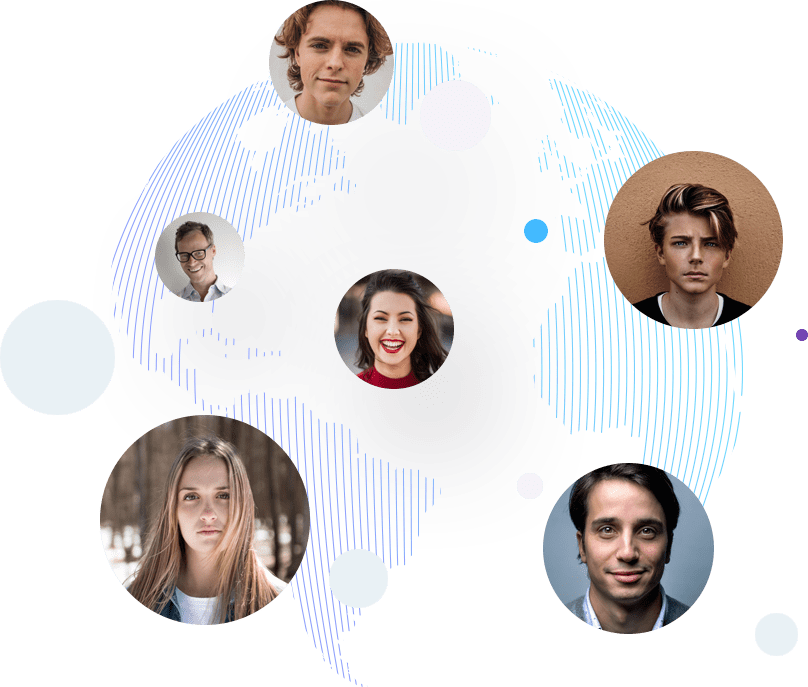 // Why is reputation management important to your company?
Manage your reputation with
the Trust Network
"May I introduce myself to your company and personal data"? "Can you also introduce yourself with your company and personal data"?
Trust Network users manage their data about the legal and functional organisation. According to the rules of the TTP policy, users make agreements with other users about giving access to or sharing their data. By consulting the Accountability Seal Register, users know to what extent they can rely on the internal controls of other users. The increased certainty about the reliability of the data makes it possible to organise operational business processes more effectively and cost-efficiently.
A (potential) partner wishes to trust a company, which is possible if this company has a good reputation. Its reputation depends on demonstrably reliable data. If there is an exchange of data, the partners will trust that this data will remain confidential and available.
A relationship of trust exists under a good reputation – a total impression of the partners' actions. It is about the trust, appreciation and support partners give each other. Giving each other direct access to company and personal data creates mutual trust, appreciation and support in enjoying the relationship of trust.
A further explanation has been elaborated in a the factsheet.
Benefits from a business perspective
A company creates an overview and insight into its responsibility and liability domain and its partners on the Trust Network. Every business user maintains an information ecosystem in which:
Frequently Asked Questions
What is reputation management?
The company management wishes to continuously inform its partners about the company organisation with confidential, reliable and available data. The same applies the other way around. The company management expects its partners to present themselves with reliable data. By demonstrably taking responsibility for organising compliance with the obligations under the TTP policy, the management offers society certainty about the expected reliability of the data presented. Accountability is a reaffirmation of trust between partners.
How can I purchase this application?
MYOBI supports reputation management with the information ecosystem on the Trust Network. As a company makes more agreements with partners, its information ecosystem grows and the importance of managing its reputation. The available functionalities are a standard part of the user license on the Trust Network. However, users of the Trust Network demand additional functionalities, and MYOBI addresses this demand and, in collaboration with professionals from Duthler Associates, develops user stories. An overview of the needs:
Building and managing the corporate family.
Using more authentic sources.
Integral building and management of the functional organization.
Using fixed data business systems.
We welcome users who make suggestions for additional functionalities.
How much is it?
The information ecosystem in which the reputation manager currently performs reputation management is part of the license on the Trust Network.
Who can I consult with?
Account management is happy to assist you. MYOBI answers many functional and professional questions in the knowledge base, regularly organise webinars and provide awareness and training programs. The service desk is also at your disposal.
Business questions have been elaborated on the knowledge base in example business cases. It is possible to deploy professionals on-demand to answer specific issues.
Are there professionals who can help me?
The management often initiates the issue and organisation of reputation management. Managing the company's reputation requires a change in behaviour from management and employees. In any case, awareness of what management understands by reputation management, what reputation is and what changes are needed to bring and maintain reputation at the desired level. We can compare such an issue with knowledge and change management. On request and on-demand, a company can use professionals who can support reputation management with knowledge, experience, and practical applications.
Contact account management and discuss the options.
// Latest news about Legal Entity Management
Blogs and news